PRESS RELEASE
GainingEdge, a global leader specializing in providing advice to the business events industry, is pleased to be supporting ICCA's recently launched ICCASkills certification programme.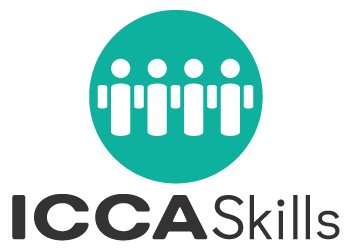 The new certification programme was announced by ICCA on 11 January to provide an opportunity for its membership and the industry to meet the challenges of new business models, enhance professionalism and improve standards in the industry. GainingEdge is leveraging its deep industry expertise and knowledge to guide the development of the ICCASkills programme with our strategic advice, as well as logistical and operational support.
Jon Sivertson, CEO of GainingEdge, said: "GainingEdge is delighted to be continuing our long-standing involvement with ICCA by providing assistance for this extremely important programme. Our team has extensive global experience in education and training, including managing and moderating the ICCA Association Executive Seminar on a regular basis. Helping elevate the industry to higher levels has always been GainingEdge's mantra.
Certification will enable individuals in the global business events industry to improve their talents through rigorous learning, thereby contributing to their organisation's success. We very much appreciate to be involved in shaping an innovative and unique certification programme. We believe our insights will ensure ICCASkills certification to flourish."
-ENDS-
For further information contact:
Jon Sivertson, CEO
Phone: +1 604 360 4633 (Canada)
Email: jon@gainingedge.com