This is not a Pick 5 bet in horse racing but a selection of five business events news which caught our team's attention. This issue with a focus on ASIA is compiled by Jane Vong Holmes and Nigel Brown who are based in Kuala Lumpur and Singapore respectively.
"Our just released International Convention Competitive Index shows that Asian destinations are scoring well as destinations with convention products sought by organisers. However, this is not the end-all because good positions should also be matched by good business results. As such, how bureaus collaborate with their partners and stakeholders is critical for growth. Thailand, and across the South China Sea, Sarawak actively engage their ministries to be part of their business events agenda. Across the region, there is great anticipation for international borders to open. While 'live' is preferred in most instances, going virtual works well too, says Medical Conference Partners from Malaysia as they share their health care industry survey results. Our last pick is China, who has been the only bright spot in the Asian trade show industry as we all struggle with the pandemic. In addition, Chinese cities Beijing, Shanghai, Macao and Hangzhou climbed our Competitive Index rankings.
We hope you will enjoy our Pick 5!"
---
Ready or Not, Here Comes Asia!
40% of the Top 25 Most Competitive Cities in the World are from Asia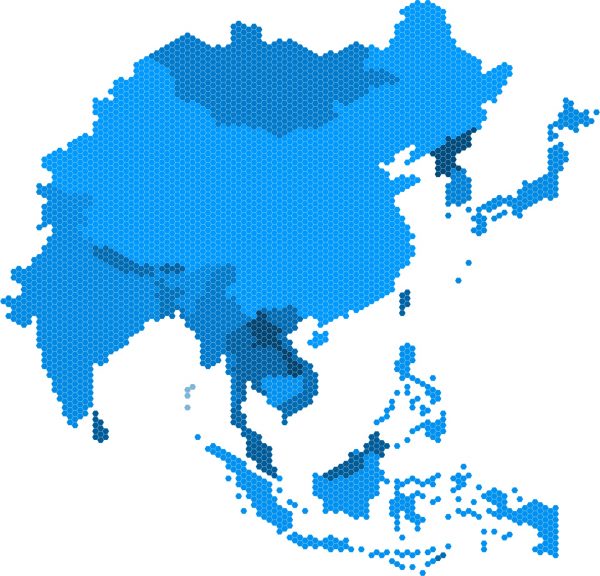 In GainingEdge's International Convention Destination Competitive Index 2021, Beijing emerged as a City to Watch in Asia. Among the 100 convention destinations ranked, Beijing jumped from 7th to 4th place in the world as most competitive convention city. Bangkok was also a big winner as 6th in the world. There were 10 Asian cities in the Top 25 rankings (40%) for Most Competitive Convention City in 2021, with Shanghai the biggest mover at 7 index points upwards.
Singapore is third Most Competitive Convention City in the world, and ranked first in Asia in GainingEdge's Index.
"Being highly ranked is an achievement because our rankings mean your destination has the convention products meeting planners are looking for. However, ranking position is not the be-all and end-all," says Milos Milovanovic from GainingEdge. "What is just as important is your Fair Share of convention business vis-à-vis your competitors. And, to accurately appreciate where you stand, you need to benchmark against the right set of cities who would pose direct competition to you when the meeting is due to come to Asia, and these cities are the ones who you face most of the times."
---
Engaging Governments for Growth
Collaborating with the Most Influential Stakeholder
In Asia, where most convention bureaus are funded by public money, engaging governments is critically important for friendly policies, funding and expanded business events opportunities.
In Thailand, the Thailand Convention and Exhibition Bureau (TCEB) has launched their One Ministry, One Expo initiative to engage the various ministries to not only promote large-scale trade shows and conventions but also to host and organize such business events related to the area of their responsibility. This collaboration will bring the public sector into the value chain for business events and power Thailand's bid for mega events starting with Expo 2028 Phuket, and the 2026 and 2029 editions of the International Horticultural Exposition in Udon Thani and Nakhon Ratchasima, respectively.
Meanwhile, in Sarawak, Business Events Sarawak (BESarawak) has a partnership programme called BESarawak Alliance (BESA) with Government Ministries and their agencies to push their business events agenda.
"We have received tremendous support from several government ministries. And in turn, their portfolios have benefitted these business events which helped the ministries to achieve their respective goals," says Amelia Roziman, CEO, BESarawak. The business events industry is included in the Sarawak Government's Post Covid-19 Development Strategy (PCDS) 2030 to recalibrate the destinations' economic, social, and environmental development.
---
Legacy: Conventions with More Value and More Meaning
Examining the Ripple Effects of Conventions in Daegu
Since a brand exercise to position the Daegu Business Events District, the Daegu CVB is relooking at what business events means to organisers and to the city through a new lens: Convention Legacy. In this pandemic-disrupted business environment where stakeholders such as associations and governments are more determined to reap greater returns on investment, Daegu is placing top priority on designing conventions as economic and social changemakers. In conjunction with this focus, the city has released their "Business Events Legacies in Daegu, Korea" report which is a compilation of five convention legacy case studies. The goal is to show the long-term benefits of hosting international conventions; while establishing strategies for the development of the city's regional industries; and putting the spotlight on Daegu as a Host who strives to design quality events with far reaching impacts for organisers through their Thinking (design), Linking (collaboration) and Succeeding (sustained management) formula. "This report is just the beginning", says Charlie Bae, CEO Daegu CVB. You can download a copy of the report here.
---
China: Asia's Trade Fair Anchor
Relatively strong performance by China prevented the regional average from falling further
In its latest annual report on the Trade Fair Industry in Asia, UFI – the Global Association of the Exhibition Industry – reported that Asia recorded a 63% drop in net space sold in 2020 compared to 2019 as a result of the COVID-19 pandemic. Trade fairs in China's key exhibition cities operated relatively normally from July to December 2020 – albeit with greatly reduced international participation. Overall, trade fair industry results in 2021 are expected to be a repeat performance of 2020.
According to The Economist, China's full-year growth was 8.1% in 2021, exceeding the government's target of 6% and rebounding from the 2.2% growth registered in 2020.
Source: TTGmice
---
Medical Conventions: Is There a Future in Virtual?
Content is Always King, no matter the Universe
At the end of 2021, MedicalConferencePartners, a Malaysian PCO specializing in medical meetings surveyed the health care industry. Healthcare Professionals (HCP) have embraced virtual learning as seen in the results of Conference Partners' 360-degree survey. 37% prefer to attend a virtual conference while 31% chose a physical event. "Our attendees want options so we should give them options. Interestingly 89% of sponsors want to take up a symposium. This is in line with what we have experienced in the last 2 years. HCPs go online for knowledge and the best way to engage with them is through quality education", said Dee Dee Quah, CMP, founder.
---